So it's been awhile since my last post on Building a Cost-Effective vSphere ESXi 5.0 Home Lab--I have been playing with this system now for a few weeks and am loving it--I've ordered parts for a 2nd system and might spring for a 3rd...Remember that the chip on this motherboard supports AMD-V, so you can do practicably everything except for VMDirectPath I/O with this system.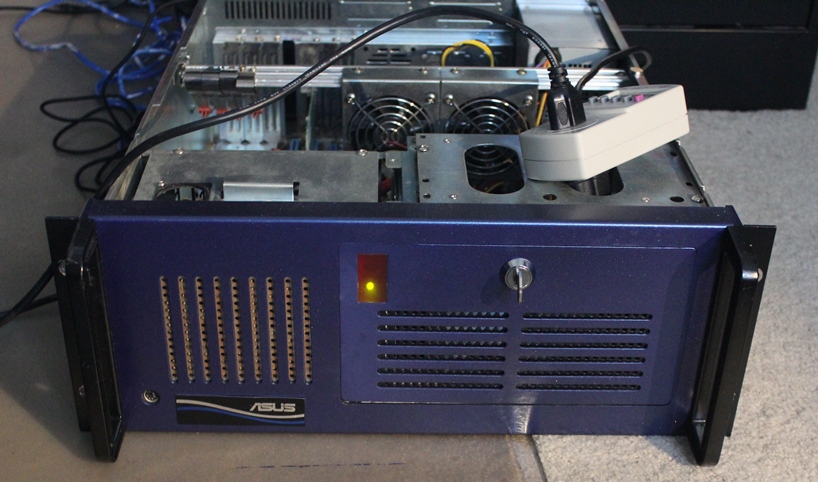 I've been running upwards of 7 VMs on it at once and have had no real problems.  Yes ready times can get high, but I've never had them over 30% under that kind of load.  Again this is a home lab, and somewhat high ready times don't effect anything except a couple extra seconds here or there when I am doing something intensive.
This little box rocks for a home lab, the key thing to remember is that it IS a home lab--run everything with 1vCPU and minimal amounts of ram assigned.  (I don't have a single VM over 1Gb of RAM assigned).  The biggest slow down in my experience with this system comes from swapping on local storage--not CPU contention.  (I haven't connected this to my OpenFiler box yet) 
The only con I can say about this board is that there is no setting for AC Power Resume--such as when power is loss, you can set this in the BIOS to turn the system back on, or just whenever power is supplied turn the system on (so it runs like an appliance).   it out or unplug the power cable from after the install is complete.  There are ways around this, I'll post what method is successful for this board once I give them a shot.
A couple folks have asked "why put this tiny little system in a 4U case?"  I have a bunch of these 4U rack mount cases from previous white-box builds I did throughout the years,  I had a few 1U cases but unfortunately the height of the HSF didn't allow it to fit in those cases.  I really hate my 2U cases as they are steel, not aluminum so I went to my 4Us.   I couldn't resist adding some fresh paint while they were out of the rack 😉  The ASUS plaque on the front is from the motherboard, the board ships with that big airflow blocking thing across the top of the heatsink.  I carefully pried it off as to not deform/bend it (it's thin aluminum) and added fresh double-sided tape.
Tips for an energy efficient Home Lab
 Also don't leave a CD drive in the system, it's only required for the install--take the drive out, or at the very least unplug the power cable once the install is complete to save a bit more power.
Use low power CPUs like the AMD Fusion offerings--I would recommend against Intel Atom offerings due to the fact that all the current offerings that support Intel-VT are only single-core.
Don't use any extra fans--don't plug those case fans in or use them at all.  The thermal load of this system is so low you shouldn't have to use any case fans to keep the system cool.
Avoid local storage, use a flash drive to boot ESXi from and forgo any local harddrive.  Instead put these in another system to run as your NAS box. 
Reference System
Motherboard: Asus M35 M1-M Pro
NIC: Intel Pro 1000/MT
HDD: Seagate Barracuda 7200.12 1TB 7200 RPM Model ST31000528AS
PSU: Generic 300W
RAM: x2 - G.SKILL Ripjaws Series 4GB DDR3 1333 Model F3-10666CL9D-8GBRL
Note the use of a generic PSU--if you spent a bit of coin on a PLUS Certified PSU that is more efficient this may knock a few more watts off the various tests.  I didn't bother going that route because the cheapest PLUS Certified PSU is about 50 bucks and I figure the minimal power savings it would bring would not justify that extra cost.
Power Usage