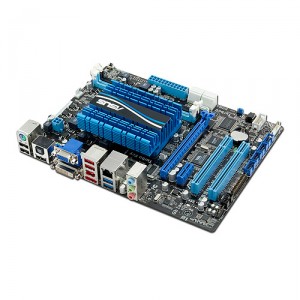 Many folks have blogged about building a home lab--I have an old lab that really draws some power and not really giving me what I'd like.  With that in mind I set out to build a new lab but with the intent of being as cost-effective as possible.  Lots of folks are running T610s and T110s but those draw a lot of power and cost quite a bit more then I'd like.  Others white-box some awesome labs for cheap but they still consume a lot of power.
I came across the HP Micro Servers that seem to be gaining alot of popularity, but opted against them for 2 reasons:
They use older generation AMD processors - I can white-box similar functionality with the latest generation processors for less money
HP - 'nuff said
So I came across the new AMD E-350 boards and found gold.  These boards are cheap (~$80-$120) and have an integrated dual-core AMD processor (these are the next generation processors from what is in the HP Micro Servers).  The low energy draw is very impressive, it appears you can run one of these with load and they will consume under 40 watts.  I want atleast 2 rigs and was originally set on quad-core or six-core processors but the ultra-low power consumption of these AMD chips changed my mind there.  I can run 3-4 of these for less money and match core counts.  In my experience I typically run out of memory resources way before hitting any CPU contention issues on the system I manage at work.  Remember this is a home lab, you shouldn't need lots of RAM therefore why have a quad-core or six-core processor if your only going to use 8Gb of RAM in your host?
I ordered these bits last night to try out one and if I like it I'll order 1 or 2 more setups:
Motherboard: ASUS E35M1-M Pro
RAM: G.SKILL Ripjaws Series 8GB (2 x 4GB) 240-Pin DDR3 SDRAM DDR3 1333 (PC3 10666) Desktop Memory Model F3-10666CL9D-8GBRL
I have drives, a case and a power supply kicking around already.  I'll post up some performance metrics once the board arrives.