VMware posts security advisories to notify users of any vulnerabilities or other security issues that effect their products.  You can subscribe to be notified via email whenever they post a new advisory.  Keeping on top of these security advisories so you can evaluate each one and understand any risks is important as a VMware Administrator.
These advisories are posted in a couple of places:

Posting this command reference as a cheatsheet for those trying to setup a Honeywell (previously Northern Computers, Inc.) N-1000 panel at home.  These are the basics for programming it:
Remember to prepend all commands with a space before typing them!
- Panel buffers and prints all activity
- Set Pulse Time on Output 1 to 1 Second
- Assign Reader 1 to Output 1
- Add Card 01110 to database during Timezone 1 on Reader 1
- Set time to 20:48
- Set Panel name as "House Panel"
- Set Reader 1 name as "Garage Reader"
- Set Output 1 name as "Garage Door"
- List all cards in database
- Energize Output 1 for 1 Second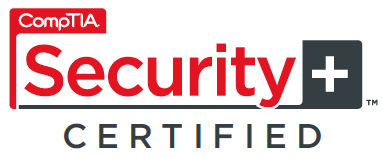 So I took my CISSP a few months back and I wanted to knock a year off the work expereience requirement ISC2 requires I went ahead and took SY0-201 yesterday.  Exam took just under 20min, the only sucky part was that the testing center I went to took 34minutes to seat me.  Guess they assume people have nothing better to do...