Working with vCenter Orchestrator and getting "Error: Not published webview error The webview 'weboperator' is not published." when you try to approve a user interaction in your workflow?
Navigate to Web Views and right click weboperator and ensure it's published!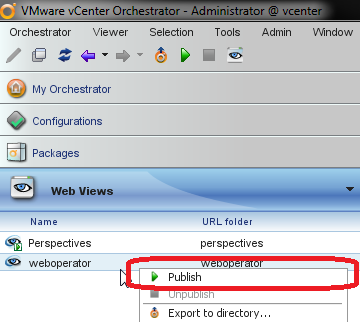 I guess the guys behind vCO missed including this workflow in the default install--(hey they had to miss one after making so many hundreds--right?)
Simple little workflow, thought I'd post it up to save anyone the trouble of recreating...
Change vCPU Count Workflow (1400)