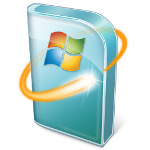 If you are building server images/templates and want to document how you've built them why not list the updates that are installed?  Cool, but we can't copy-pasta the updates in bulk...These tools will handle this for you:
Windows Server 2003
If you are running Windows Server 2003 take a look at WUL (Windows Update List) a freeware app from Nirsoft.  You can download it as a .zip which has the standalone version that doesn't require an install.  Check it out @ http://www.nirsoft.net/utils/wul.html.  Unfortunately this doesn't work for Windows Server 2008...
Windows Server 2008
So if your running Windows Server 2008 and want to export a list of updates, there is a built in tool to do this.  Using WMIs Command-line interface (WMIC) you can export this list.
Launch a command prompt and type:
 

wmic

qfe

get

/

format

:

csv

&

gt

;

C

:

\

updates

.

csv
Also note that instead of a csv you can use these other format options:
CSV

|

 

HFORM

|

 

HTABLE

|

 

LIST

|

 

MOF

|

 

RAWXML
HFORM/HTABLE are HTML
LIST is Tab Delimited
RAWXML is XML