I took the CVE (Certified Virtualization Expert) exam today, I was very confident in the material and broke my personal fastest exam time record.  I finished the exam in under 13 minutes.  Thats not to say it wasn't a challenging exam though--this exam I really worked hard on, and taking the exam was a joy being so confident in the material.  I should go get my VCP right away but since the requirements for being a VCP isn't just passing the exam, you also have to attend a required VMware training course I am discouraged from obtaining my VCP.
None the less, the CVE exam was more challenging then what I read from the VCP Exam Blueprint, you have to know alot of command-line stuff for CVE.  VCP on the other hand doesn't really require a lot of command-line knowledge.  I really enjoyed the training course I attended this past week that helped prepare me for the CVE.  Plus I had one of the best instructors ever Shawn MacArthur.  He wasn't a death by PowerPoint kind of guy, kept it very fun and engaging and put up with my shenanigans for a week.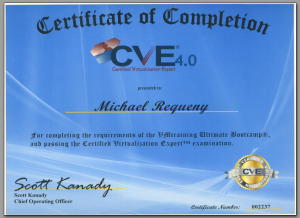 Just picked this up--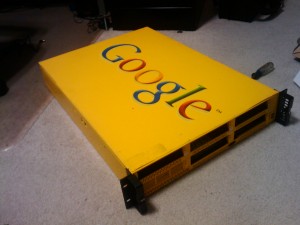 Ken found a pair on Craigslist for $50 each, no hdd's but x2 2.6ghz dual core procs with 4gb of ram. (DDR2). Working great thus far will be my new Linux Router.
No drive sleds so the case is useless, can't source them online for a reasonable price will transfer over into one of my 2U or 4U chassis.