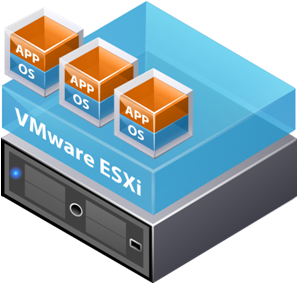 VMware makes some pretty nice graphics for all their documentation/presentations.  If you ever wanted to use any of those graphics (like the one to the side of this post), VMware provides a number of these diagrams, icons, and stencils on their community website.  Theres three "packs" of Diagrams and Stencils currently out there:
2009 Pack
2010 Packs
Next time you need to do a presentation or some documentation kick it up a notch and use these diagrams.  Those graphic artists at VMware do a great job making some fantastic stuff.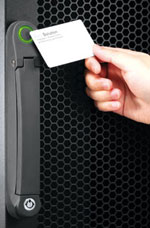 APC has been offering a solution since ~2007 with the NetBotz PX AP9361 (Now NetBotz Access Control).  These support the usage of HID proximity cards so hopefully the same cards you use in your facility can be used.  Each kit is good for one rack, and secures both the front and rear doors, it includes contacts for both doors so if someone uses the physical key rather then an access card it can send an alert, or work with other NetBotz devices to snap a photo and send you the mugshot.  The only downside is that you must have NetShelter SX rack enclosures.